In the year, 1988, Millenium was formed, the first Indian metal band, ever! And since then, the metal train of India hasn't slowed down. It has been more than 25 years now, and we have seen a substantial growth in the number of metal bands since then. Indian bands have carved a niche on international grounds, with bands like Demonic Resurrection and Undying Inc touring places like Norway and UK. But, in spite of this, Indian metal remain an opening act for international gigs. But, we say it can change, here's why:
We are one huge country with the second largest population
India is Asia's 3rd largest country and the world's 7th largest. Plus, we have the second largest population. Now, let us get to some calculation. 1 out of 1000 is a metal head. And we have 1.2 billion people. So that means we have at least 1.2 million metalheads in our country. Definitely, not a small number. But even if we half the number, we round up to 6 lakhs. And this is not including all the numbers of tourists who come by which could throw up a few metal heads as well. Bottom line: A lot of potentials. The fact that you are a metal musician in a country of such statistics is a gift. Exploit it. How?
We are the second largest Cybernation
Even if India's internet speed is quite low, 43.5 million people can access the Internet. And on Facebook, we rank #2 in statistics by nation. We have countless pages like Headbangers India, Metalbase, Indian Rock MP3 continually updating news from the scene. So many pages that you see 50 entities on your news feed about the same news. The Internet is a gift, and it is an awesome portal for marketing your band.
Talented bunch of people
Take Amogh Symphony as an example. This studio project is a beautiful blend of tech-death, Indian fusion and electronic music. Then we have Undying Inc, a fusion of progressive and technical groove metal. And then we have Kryptos, one of the few bands that still plays traditional thrash metal. And that's just three bands. Likeways, we have countless other bands that play their own music. The time for playing covers is gone. Indian metal music is started to be recognized worldwide.
Dedicated fanbase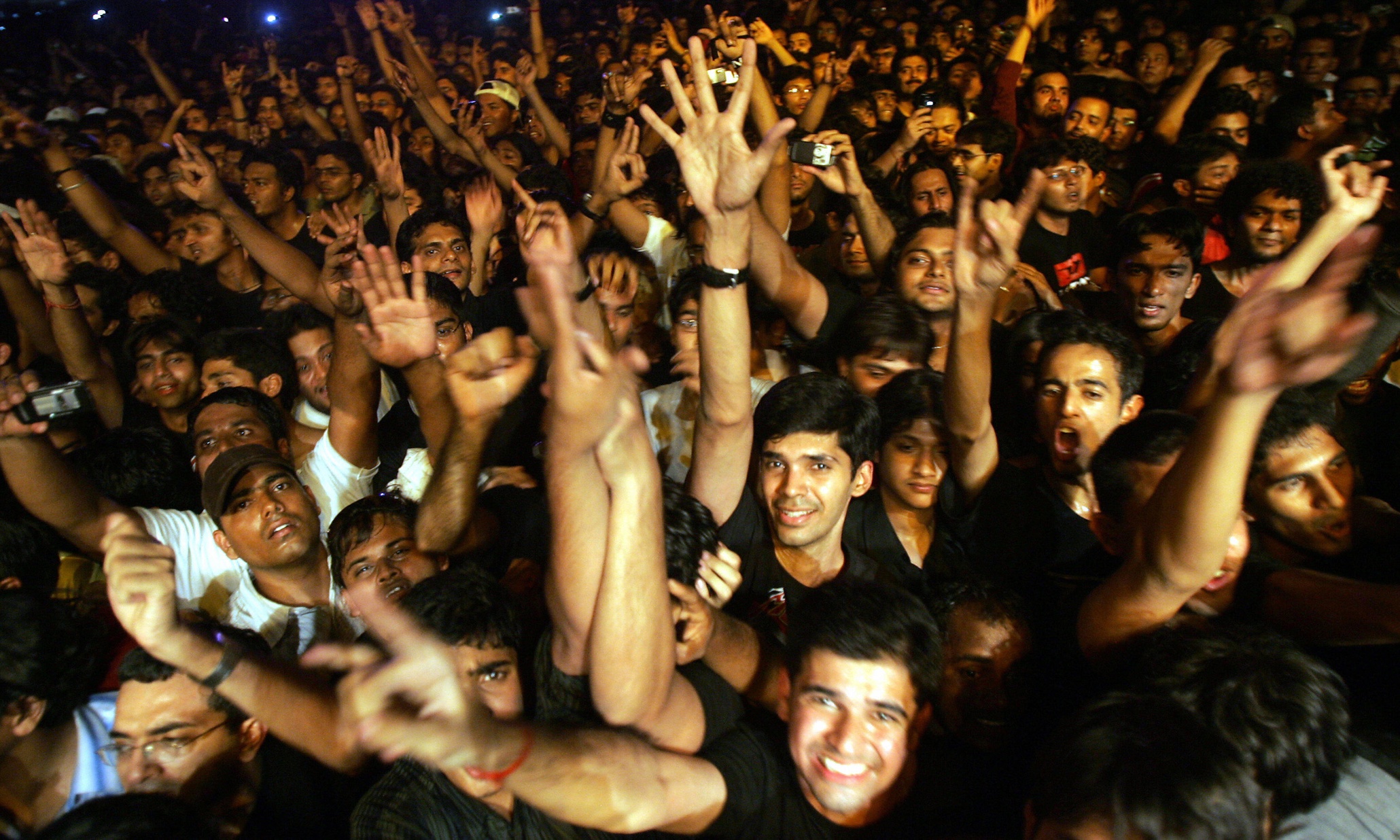 We have seen a steady growth in the purchases of Indian metal merchandise. Fans prefer buying stuff made at home, rather than outside, which is a positive thing. This also proves one more point. Fans critically analyse each band before buying their merchandise, not worshipping them blatantly. Again, we are an Enormous Nation, so spreading awareness can only be a good thing. The number of event management and artist management companies here also sees a slow but steady rise, so things are looking up.