Green luscious valleys, the elusive scent of thriving flora, natural water rills, simple people, exotic food cuisine - all that accounts for a perfect getaway to the hills of northern India.
But, you know what is missing from the list? – The rustic flavor of the Himachali folk songs.
Folk songs represent the cultural setting of a place. Each state has its distinguished folk song that depicts the life & culture of its people. For the people of Himachal Pradesh, these songs exemplify their beliefs, rituals and old myths that give a comprehensive account of information about the life in the hills.
Here's more on the style, theme & instruments used in the making of a folk song from the hills of Northern India.
The Style
The Himachali folk songs are based on ragas of the Indian Classical music. The type of songs includes Jhoori songs, Laman songs, Samskara songs and Ainchaliyan songs. Jhoori songs celebrate the extramarital romance. It is popular in Simaur and Mahasu. The Jhoori folk songs are accompanied by a female dance form called Jhoomar. Laman songs are love songs from the Kullu Valley. Samskara songs are sung by women of higher castes in festivals. Ainchaliyan songs are religious songs sung at the bride's home by women in the residence of an unmarried girl.
Musical Instruments
The folk music features the use of wide variety of drums ranging from Doru, Gajju, Dhaunsa, Dammama, Nagara, Dhol and many more drums. It uses Algoja/Algoza which are twin flutes, Bishudi, Karnal which is a trumpet made of brass and Ranasingha, the curved brass trumpet. The string instruments include Gramyang, Riwana, Sarangi, Ektara, Jumang, Ruman and Kindari Davatra.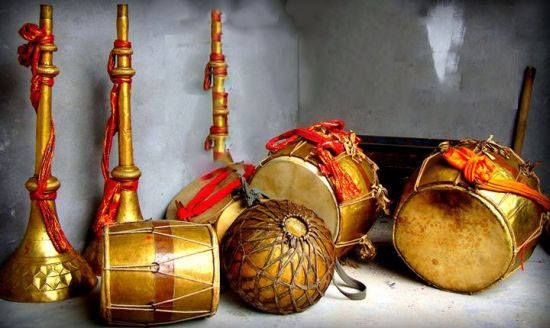 With so many musical instruments used in the making of a Himachali folk song, the result is a product of astounding musical tunes that will certainly amuse & inspire you.
Singers
Each district has its own dialect and therefore, there are many singers of this folklore genre. The popular ones include Mohit Chauhan's 'Morni', love songs of Dheeraj, Karnail Rana's various folk songs and Thakur Das Rathi's 'Naatis' among other folk songs.
Budding musicians can draw inspiration from the words & instruments used in folk music & avid listeners must add the songs to their playlist. The music is full of soul & something out of the box.