College is, perhaps, the best time of our life. Nothing can come as close as roaming around in your teens with your group of friends. Well, one aspect of college is fun in particular. Yes, it is the fests. These fests attract so many students in a couple of days that a Math lecture could in a year. There are food, fun and frolic all around.
Read on more below about the interesting aspect of college
Take a Chill Pill
College fests provide a much-needed respite for students from studies and assignments. Everybody deserves a break from the hectic examination schedules. So lose yourself in the music and frolic. Fests are filled with activities and great food. So, just relax and have fun!
Treasure Hunts
One of the most entertaining events out of these is treasure hunting. Individually, we think treasure hunts are one of the best means to enjoy during festivals. Most treasure hunts want you to participate in teams to two or more, capping at five. The extent of the hunting is a part or whole of the campus area. Sometimes these treasure hunts are themed based, say, for example, a Harry Potter treasure hunt. The prize is more often than not money. But even without the lure of cash, treasure hunts are a great way to have fun.
Various Competitions
You name it; you have it! Fests have a variety of competitions where participants can show off their skill and put up a show. From dance to fashion to live music, there are a ton of contests you can choose from. And they prize money is tasty!
Meeting friends from other colleges
College tends to get hectic. In between endless classes and extracurricular, one often loses touch with their friends from other colleges. College fests are a time when every college bends attendance rules and suspends classes, and there is a definite atmosphere of excitement in the air. It is also the time when you can go to other colleges to participate in their events or just to meet your friends there.
Star Nights
Colleges have a big budget set aside for their individual fests. This means performances by big bands, DJ Nights, late night performances and more. This also means repose of strict curfew times that plague girl's hostels in a lot of cases. One of the biggest appeals of college fests are the dance nights and band concerts by famous bands and groups. Some popular bands and celebrities that have played at college festivals previously include Parikrama, Euphoria, Indian Ocean, Sunidhi Chauhan, Honey Singh and more.
Plus Point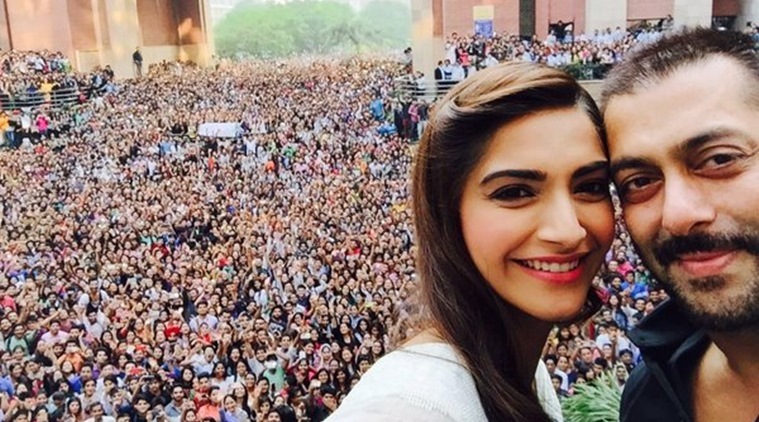 College fests draw not just students but even celebs! Celebrity visits to colleges are unquestionably one of the greatest crowd pullers. Universities with rich alumni, huge grants and big funds usually manage to have famous celebrities visit their campus. From actors to musicians to radio personalities, celebrity visits often have the crowds into a frenzy.