It looks like an old school work engine and the music is created in grid-based patterns and then their arrangement creates songs. It can be said that it's not the best of interface available, but it is pretty deep in techniques.
It is filled with its own audio processors and supports plugins; it is OS X, Windows and Linux-compatible; and you can also ReWire it to other DAWs.
Version 3 has brought a completely rebuilt GUI and a whole load of new features; it is, without a doubt, the most powerful tracker in existence.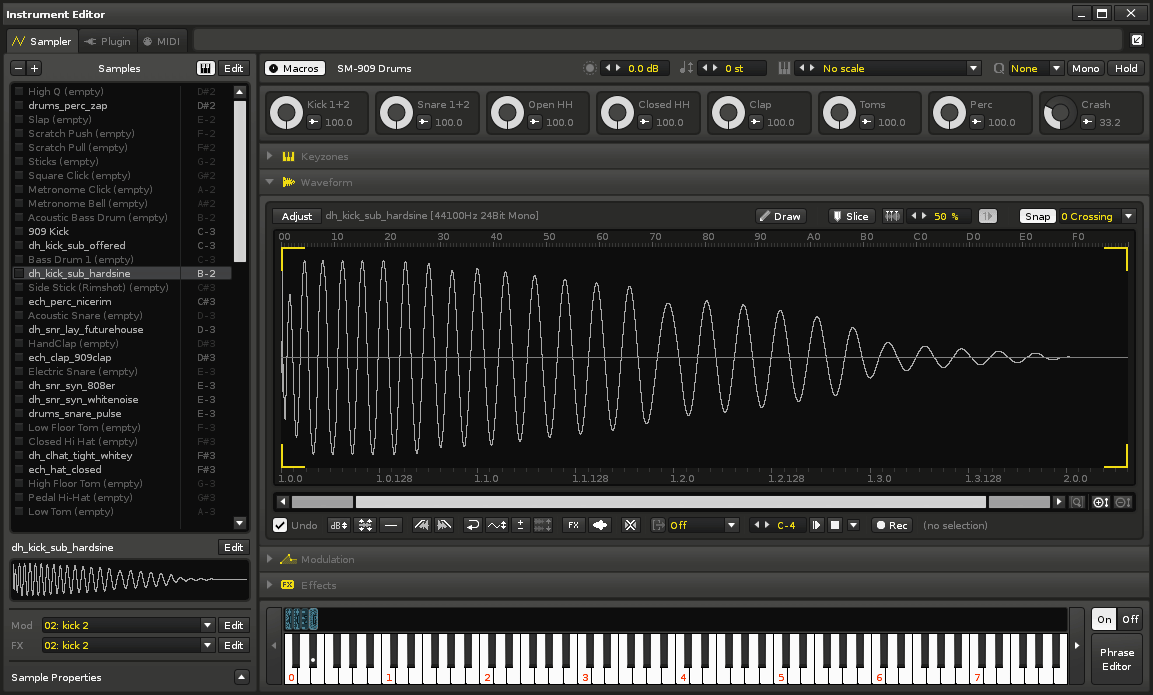 The GUI has been completely rebuilt for a better and more generalised experience and now supports panel resizing and collapsing. The sampler, plugin hosting (VST/AU/LADSPA/DSSI) and MIDI controls have all been combined in the new Instrument Editor, which can be detached for viewing on a second monitor.