So, you see your favorite band playing live, and you wonder, how do they look so confident up there and jump around in front of all those people? A gig is not just a chance to replicate your music note-for-perfect-note, it's an opportunity to get people off on what you do, and how you handle yourself on stage is an important part of that. Let us check out some points that can help you get your stage act together.
Love of being on stage
This is the point where everything begins. Being in a band, it is obvious making music is the first love. Your second love should be playing live. Make the audience feel what you feel when you are on-stage. Don't be afraid to show off your excitement.
Don't pretend, Perform
A Live show was about your stage presence. You should be able to pull the crowd towards the stage where you are performing. But in order to do that, you should be very confident and be sure about the moves you perform on-stage. Be a rockstar for the night!
Practice and then, Practice some more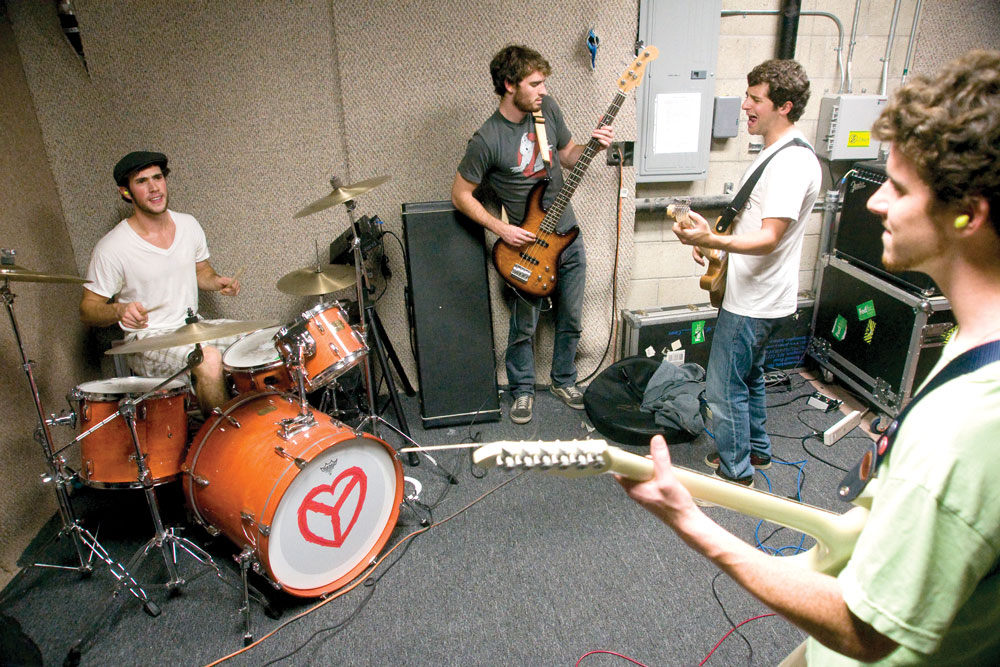 The only way to gain the above confidence is to practice and be consistent. While jumping or walking on the stage, you should be very confident of what you are playing. Or, in fact, interacting with your band mates or with the crowd. It is all about practice.
Play a lot of shows
The only aspect that comes close to practicing is playing a lot of shows. It is because confidence is directly proportional to the number of shows you play. You build your confidence slowly with every show you play. Plus, you get a knowledge of the basic stage setup, allowing you to devise an eccentric choreography for the next show.
Be Calm and Energetic all the time
Energy on-stage is good, but you must also keep a calm and relaxed mind. Even if you are dancing and prancing around, you should know what is going on elsewhere.
Think and discuss your stage choreography beforehand
One simple thing to keep it together when on stage is just to think it through beforehand. You should match your movements with everyone else's in the band. This way you know where everyone is, and you don't have to worry about bumping into them. Also, you can perform some pretty impressive synchronized moves!
Don't be afraid to rip off your idols
One of the most cliche things a band can say is that they're completely original and don't sound like any other band. Be honest now. Everyone who plays music listens to music, and that's where the influences come from – want it or not. It can be even smart to see what other bigger bands in the genre are doing on stage and try to make it better.