Musicians, like any other artists, are usually volatile personalities. Their perception of the world and relations ranges from the not so normal, to the outright complicated. Generally, it's not news when two or more these personalities clash and a rivalry is spawned. And like their music, some of these clashes are etched in modern folklore with polarised fans readily choosing sides.
Metallica and Dave Mustaine ­
The Megadeth frontman's famous clashes with his former bandmates from Metallica, Lars Ulrich and James Hetfield is infamous. Kicked out of the band in 1983 for drugs and alcohol abuse, Mustaine, a martial arts expert, had allegedly been involved in numerous brawls. Lasting for almost 30 years, the feud ended in 2010 as they shared the stage to perform Diamond Head's 'Am I Evil ?'
Kid Rock and Tommy Lee ­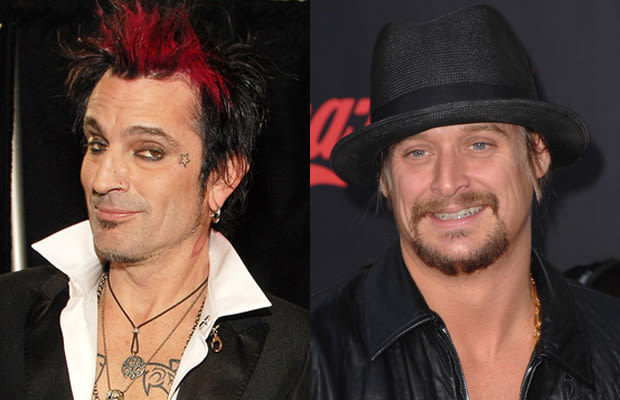 Pamela Anderson's ex'es spiced up the 2007 MTV Video Music Awards. Apparently, Kid Rock slapped his ex's ex after he overheard a conversation between him and Diddy. Lee allegedly trash talked about Kid Rock, who pushed all the wrong buttons and forced him to throw a punch.
Neil Young and Lynyrd Skynyrd ­
When artists go to war, their art blossoms. This was particularly true for these legends as they incorporated their hatred and dissent in their songs. Fed up with Neil Young's generalisation of the southerners, they voiced their disapproval in their song 'Sweet Home Alabama,' where a line referenced to him reads, 'dont need him around anyhow.' Eventually, their resolved their differences and Young actually performed the song that slandered him.
Paul McCartney and Michael Jackson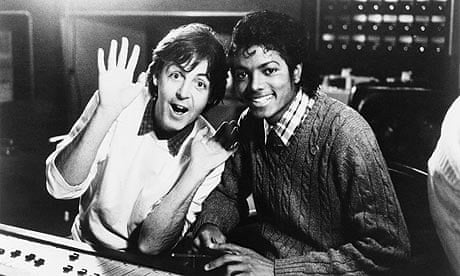 ­
For any music fan, this is the biggie. The conflict between a former Beatles member and the King of Pop was never anticipated as they recorded two songs together. The story goes that McCartney mentioned the vast profit that could be made by buying the publishing rights of his songs. MJ latched on to the idea and bought all the rights for the Beatles' music. A furious McCartney mentioned that he felt betrayed.
Mozart and Salieri ­
Perhaps the greatest musical rivalry of all time, Mozart's infamous feud with the Italian maestro is a story told and retold over generations. Vying for the same jobs, the German Mozart became increasingly frustrated with Italian composers being patronized and held at high repute by the Austrian court. A fictionalised account of their rivalry has been extensively depicted in the 1984 biopic, Amadeus.