What would you do in life without speakers? Best tracks with best quality recording are no good without having the best speakers or audio equipment. Homes, cars, theaters, dance clubs, and computers, all ask for best speakers, and this demand is fulfilled each day; from the most expensive high definition speakers, which might cost you equal to a luxury car, to affordable speakers. The market is flooding with brands supplying equipment for people with different lifestyles and classes. Still, the best is best, and you must know who is ruling the audiophile world before making a choice for your car or living room.
M­ Audio BX5 D2
Cost: INR 10,500
The BX5 D2s have a subtle appearance. Connections and volume controls are round the back, so you might want to set and forget the levels to save rooting around there later. In use, the BX5 D2 monitors are impressively punchy and will do the job perfectly well if you're making pop or dance music.
Fluid Audio F5
Cost: INR 14,000
These compact monitors feel light but solid. The F5s deliver performance beyond their price point. Good transient response, a smooth mid to HF range and some punchy power make them a good choice if you have a small budget.
Behringer Truth B1031A
Cost: INR 16,000
Behringer is a company that has built its reputation on producing usable products at effective prices, and the B1031A is an example of this. They don't look or sound cheap, but the price is very attractive indeed. The bass sounds tight and doesn't distort while the top end of the mix is nicely detailed without being too sharp.
Fluid Audio FX8
Cost: INR 21,000
The FX8 is the largest studio monitor in the Fluid Audio range. There are no tonal controls at all to adjust ­ just a volume control, and that is placed on the fascia for easy access and runs from silence up to 0dB, with an indented position at ­6dB. Connectivity covers all the common options, with XLR, 1/4­inch jack and RCA phono sockets.
Samson Resolv RXA6
Cost: INR 21,000
According to Samson, its newly­developed 2.5­inch aluminium tweeter's corrugated ribbon design is able to move four times the air of a standard dome tweeter, resulting in a linear response with extended high­end, as well as an accurate phase response and extremely low distortion.
Adam F5/F7
Cost: INR 21,000
The F5 and F7 use 5­inch and 7­inch woofers respectively. Fire up these monitors and they immediately sound just as you would expect. F5 would be great for smaller rooms whereas F7s scale of delivery is bigger and they sound more capable at high levels.
Equator Audio Research D5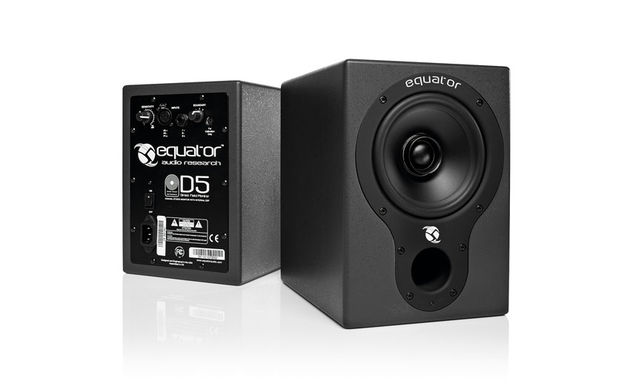 Cost: INR 24,000
Compact speakers that don't take much of a space in your studio space. The D5s provide an impressively full sound for such a small box. The bass end is well­represented, there's clarity in the mid­range, and the sound is well defined across the rest of the spectrum, too. The D5s deliver plenty of definition to let you hear exactly what you need to hear.
Tannoy Reveal 802
Cost: INR 24,000
The 802 is the largest speaker in the Reveal range. The 802s deliver punchy bass response with an extremely rounded tone. The top­end is more discreet than we were expecting. Stereo imaging with a wide listening sweet spot and a pleasing depth of field. Fine for the price you pay.
Prodipe Pro 8
Cost: INR 24,000
An 8 ­inch 'glass aramid' woofer paired with a 1­inch silk­dome tweeter driven by 140 watts of power. Yielding a big sound with plenty of power, there's no shortage of bass, but there's no sense of hype. It takes the bottom end to the limits of the cabinet or the driver. This leaves room for the midrange to breathe. All­rounders that deliver a hint of the high-end at a bargain price.
ESI Aktiv 05
Cost: INR 15,000
ESI is the first manufacturer to offer Kelvin­coned drivers. Its control is limited to a single volume pot and there is no adjustment for equalisation. An XLR/TRS audio input socket is also provided and you can do power switching on the rear panel.